After 10 months of hard work we can finally announce that all interactive dialogues are now available in our Olive Green course. There are 60 of them altogether: one for each scene.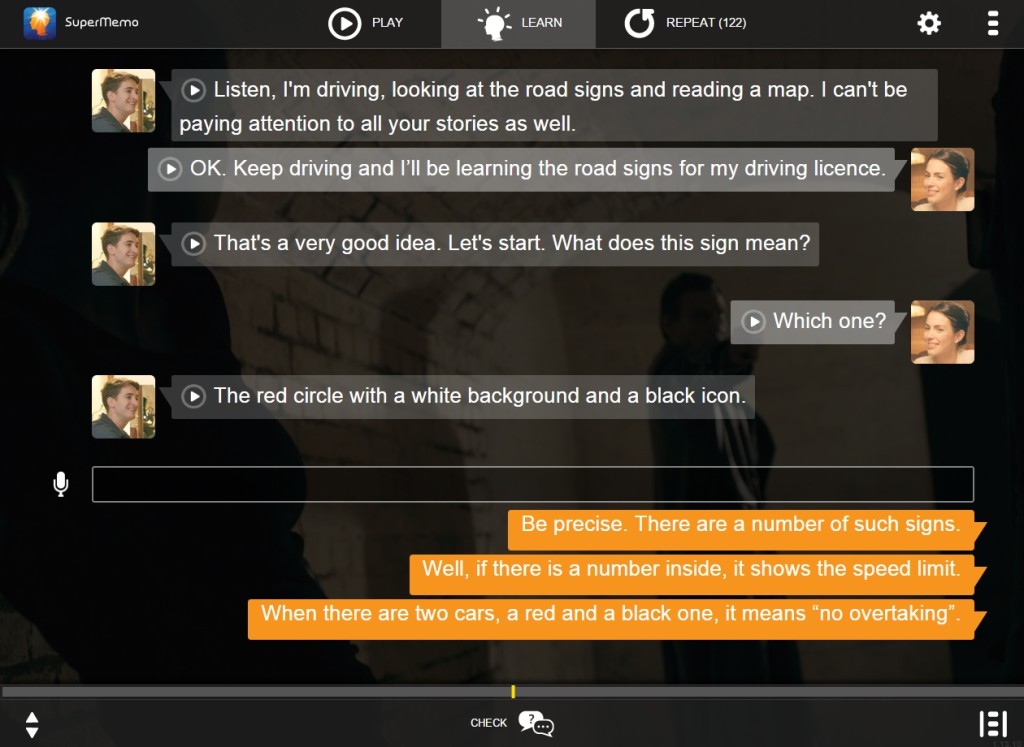 Adding the dialogues was an important step towards making our course a complete and comprehensive language tool, allowing for individual study of all aspects of the English language. Using interactive dialogues you can hold a conversation with a computer avatar playing the role of one of our film characters. Whatever you say, it will always find a humorous comeback. What's more, you can make the same dialogue take a completely different course every time you play if you decide to change your answers.
You speak your answers directly to the computer, where they are processed by the Google Text to Speech tool, which converts them into text. For that reason it is best to use the Google Chrome browser. In order to listen to what your conversation partner says, simply click on the speech icon.
Thanks to that, you will feel as if you were taking part in a real conversation and you will develop conversation skills in an environment that's as close to natural as possible. This unique feature of our course is what distinguishes Olive Green from traditional e-learning courses. The dialogues are also a motivating aspect of the course. We hope that they will make learning English with Olive even more fun and make you want to come back for more.
M.