A big update in our Olive Green course: we have added exercises with nearly 3,000 new words and phrases. At the end of each scene there is now a separate section called Dialogue vocabulary with new vocabulary introduced in the preceding interactive dialogues. There are between 30 and 100 new words per scene, depending on how complex the dialogue is.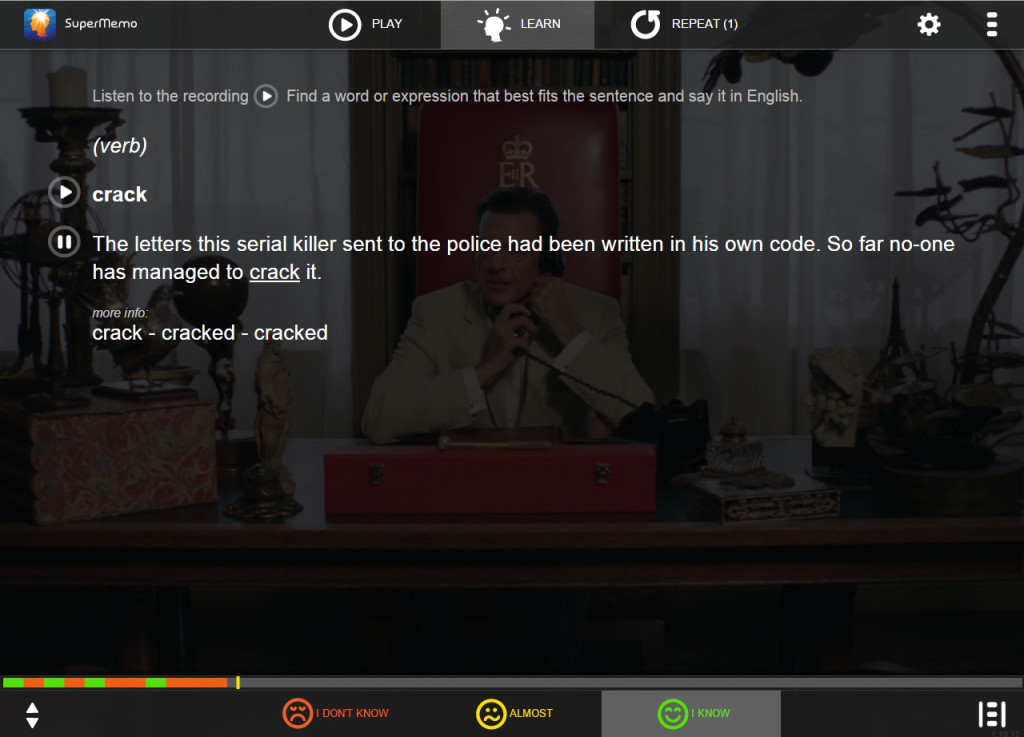 In the exercise, your task is to find the English equivalent of the word or phrase provided. To make it easier, you can listen to a recording which contains that word or phrase but in a different context. Most examples are unrelated to the film plot; they have been prepared specifically for the exercises. All the vocabulary and the examples of usage are accompanied by recordings made by professional British readers.
While changing the content of our course we have also updated our e-learning app. You can now watch film episodes not in order, auto-play and queue multiple recordings, and add your interlocutor's avatar in the interactive dialogues. We have also improved the recording playback and introduced auto-play on iOS devices as well as other minor modifications that will make using our app easier.
M.