Today our set was a much quieter place – we basically spent the day chilling out at a pub and playing pool. Only later did we move to a night shop to shoot David getting provisions for poor Alfie, Cloutier and Marco whom David and Olive had locked up in a remote shed.
Charlotte was actually very good at playing pool and she beat Danny without much effort, so he could rely on genuine emotions of defeat and humiliation whilst acting.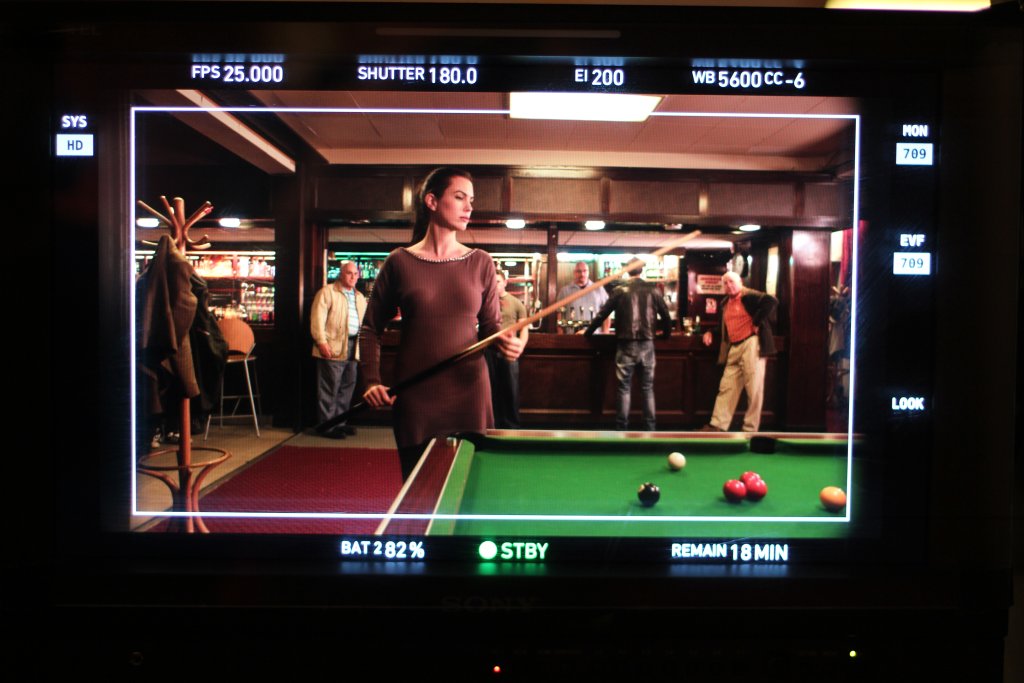 The scene at the pub, which is actually David and Olive's date, has a rough ending. Our handsome constable is approached by Bill, a local troublemaker, whom David had put in prison some time earlier. It is the first time Olive shows her fighting skills in front of David, leaving him even more humiliated.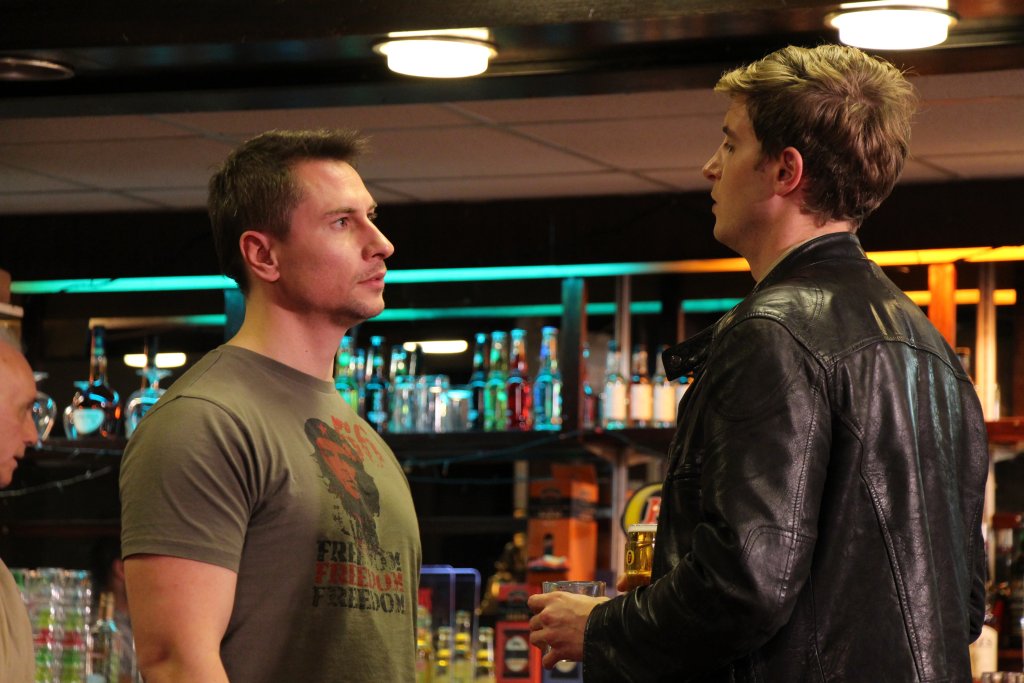 Definitely not a perfect date for our characters, but it was a nice, quiet afternoon for the crew and actors – a welcome change after several days of intense, action-packed filming last week.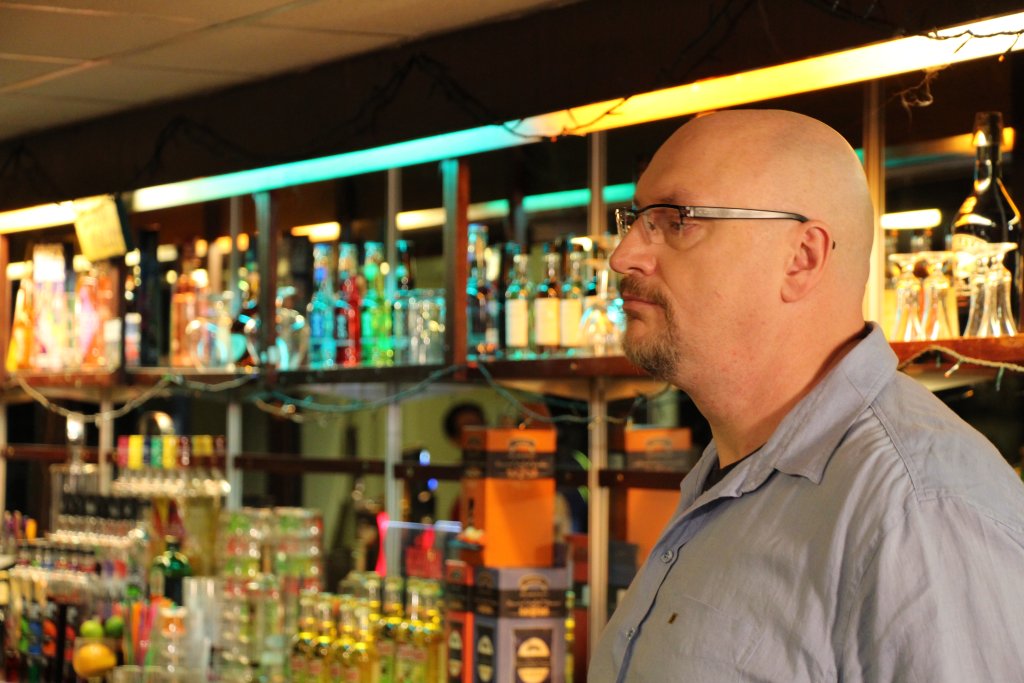 A