Interview with the CEO of SuperMemo World, Krzysztof Biedalak
This is certainly the biggest – and consequently the most expensive – project that SuperMemo has ever been involved in. As the CEO of the company, you have committed yourself to the creation of the film that is the axis of the Olive Green product, as well as to the whole project. What are your expectations?
This is not the biggest project ever done by SuperMemo, but certainly the most intense one. We have been toying with the idea of a language course based on a film for years, but it's only quite recently that things have gained momentum. Enough said that just a year ago, in January 2013, we were only just beginning to work on the script based on a freshly accepted idea, and trying to manage and systematise all the plots in the project. In June, we signed the production agreement. In September, we were still finalising the script with our scriptwriter, but we were also casting actors, and looking for locations with our producer. In early October we began shooting, and since December we have been involved in post-production, scoring, and developing the web service, interactions, and course contents. Although other companies and authors have been involved in most of those activities, all threads come together at SuperMemo. It's a very complex and challenging initiative. As for my involvement, you know that I like to have my hand in our products. Recently though, for various reasons, I haven't been able to do it very often. But this idea, given its scale, uniqueness, and risk, needed decisions and determination "up top", so to speak. Now I know that we have succeeded in producing a riveting, suspenseful, high-quality film based on a precise plan of language learning progression – which was the hardest part – and my expectations are pretty high. I believe it's going to be the best and, in the future, the most popular product we have ever developed.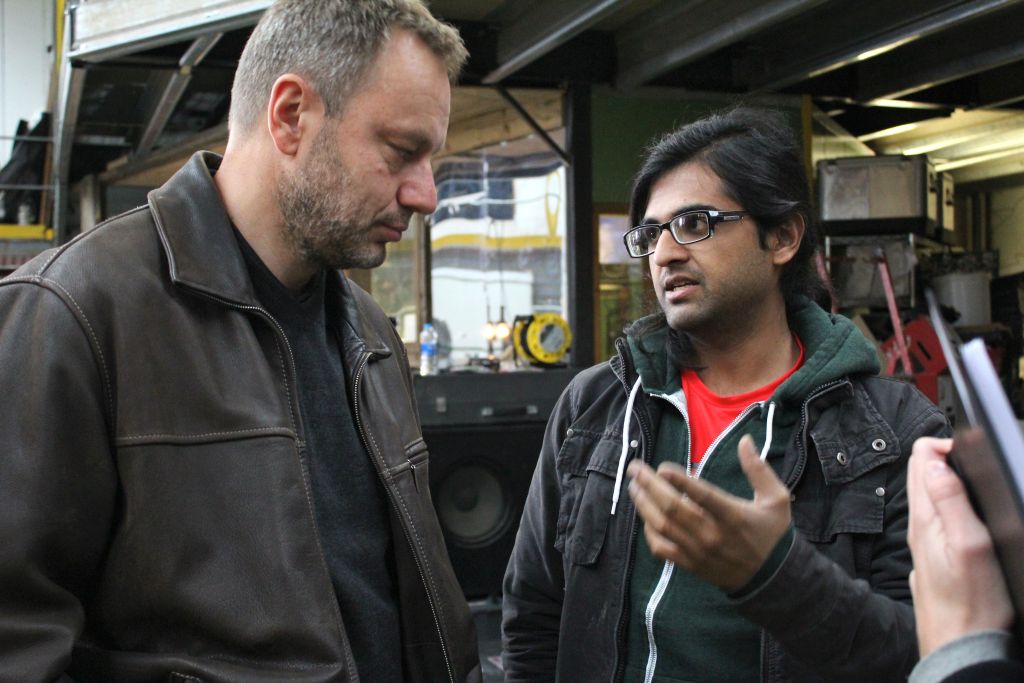 The film was shot in London, by an international crew. Do you think it has influenced the final, soon to be released product?
The crew hired by our producer was truly extraordinary. They were mostly young people, but they were extremely professional and committed. It was edifying to watch them have fun with dialogues and scenes that we shot, and to see them convinced that they are a part of a cool, ambitious project, which has the makings of a great product. Hadn't it been for the brilliant atmosphere and the crew's enthusiasm, we probably wouldn't have succeeded in realising such an ambitious plan: the production included shooting over 100 scenes involving over 20 actors in over a dozen locations all over England. The final product is what it is thanks to those people's enthusiasm. For instance, instead of using stock recordings, the film is going to have a full original soundtrack. Many props, including most cars, appear on screen thanks to the crew's creativity and commitment. You could write a separate article about the symbolism of some scenes, arranged by the director and the cameraman. But above all, there is that certain SOMETHING, which you can't see at the first glance, but which makes this product seamlessly combine education and entertainment, and which we owe to our scriptwriter and script coordinator. This subordination of a complex and riveting film plot to a structure of language competence development is something that will make our product unique and that will be very hard to copy.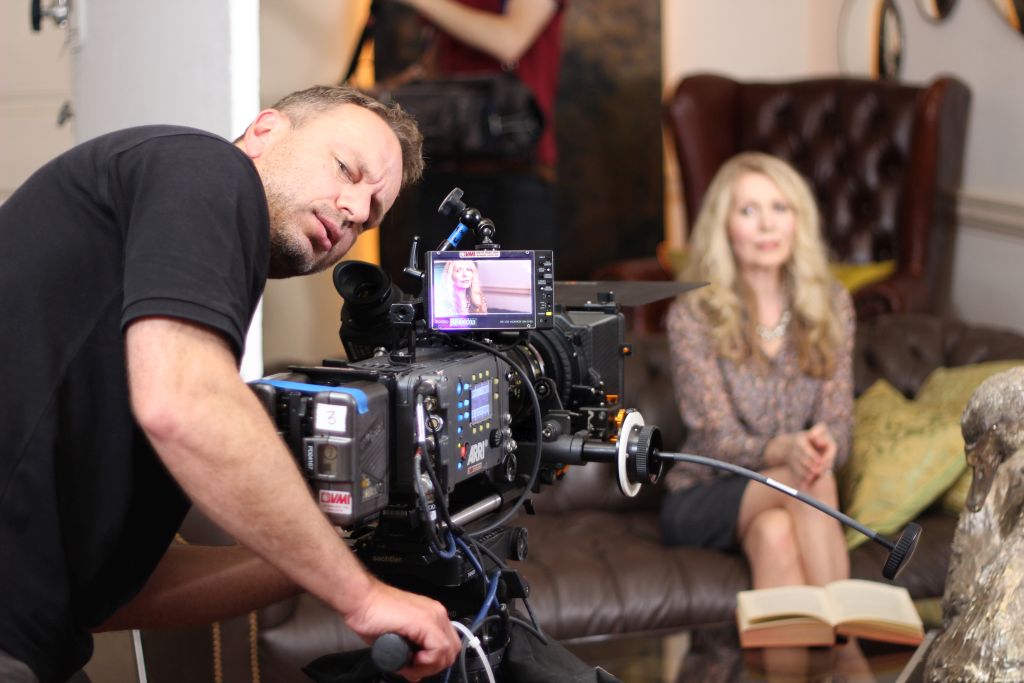 From its very beginning, SuperMemo has been surprising us with innovations, complex solutions, and high-quality courses. What is Olive Green going to surprise us with?
My opinion on Olive Green and SuperMemo's earlier achievements, as a person who used to make this company and who is now making its newest product, may be considered subjective, but I will share it gladly. I believe that SuperMemo is one of those relatively little-known companies, which have managed, however, to leave their mark on the global progress. There were perhaps two or three milestones in the 20 years that SuperMemo has been around. I would mention the development of the SuperMemo method, as well as some applications and ground-breaking course models. All those products inseminated the imaginations of thousands of people all over the world and continue to influence millions. It's enough to take a look at how many applications or online learning services nowadays use the models that were first invented by SuperMemo. I believe that Olive Green will be another instance of that. In many aspects it is a ground-breaking project, and it is going to set completely new standards. In order to achieve that, we had to enter a new, unfamiliar field – the field of film production. It required courage and determination, but it did pay off. No company has ever created such an attractive and comfortable mix of entertainment and education. I think that, regardless of the commercial effect, it will be an explosive mix.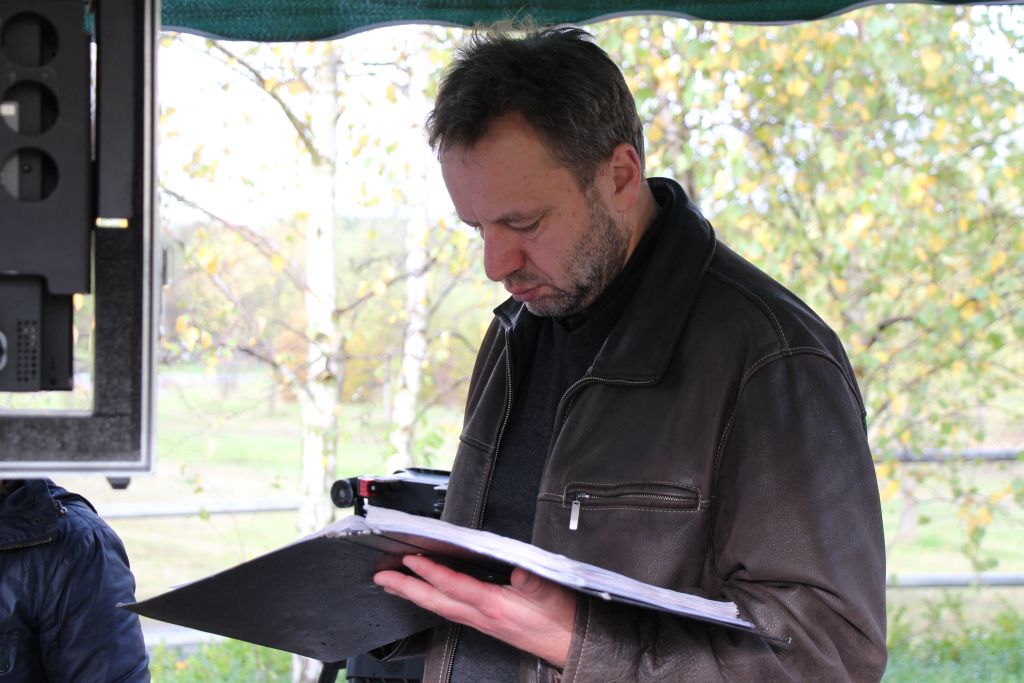 Does the creation of such an innovative language course as Olive Green mean that now SuperMemo will only rely on films?
We will see…