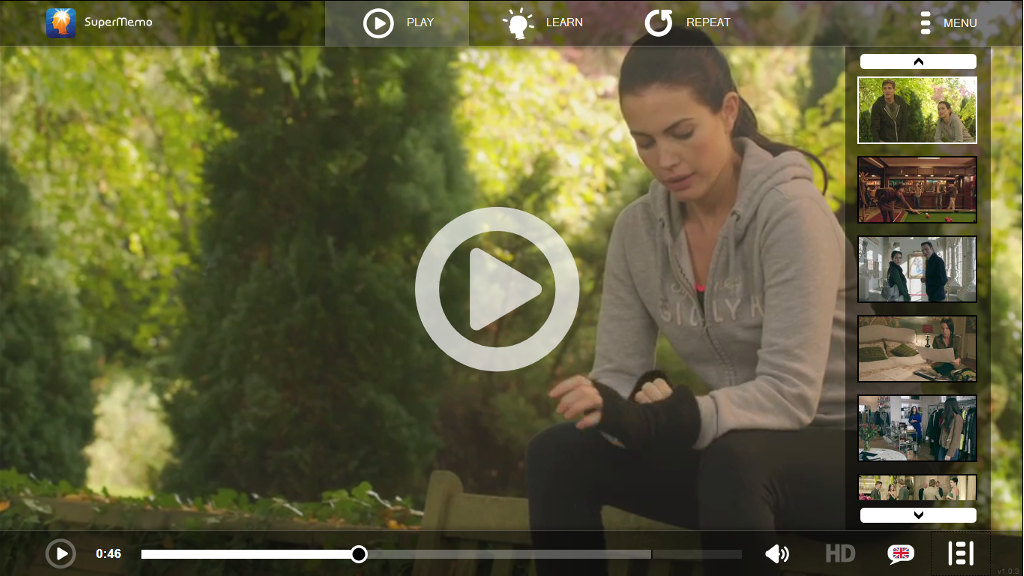 Finally we can announce it officially: the service olivegreenthemovie.com is available! We have made every effort to prepare a tool that allows you to experience a new film genre: eduACTION. We are convinced that this version of the service will suit the tastes of both action film aficionados and people who want to learn English in an innovative way, combining educations with entertainment.
In this version of our service, after you watch each scene of the film (on the PLAY subpage), you can either watch the next scene or go to the LEARN subpage, where you can find exercises related to the scene you've just watched. Language difficulty level increases with each scene and each exercise. If you find the initial exercises too easy, you can start with later scenes. Remember that, according to SuperMemo's rule, you evaluate each exercise on your own and that your evaluation determines when the exercise will reappear in the REPEAT section. Check the "Repeat" subpage regularly in order to consolidate your knowledge of vocabulary and commit already learnt words to your long-term memory. Don't worry that you'll spend too much time revising – the SuperMemo algorithm will only make you repeat the absolutely necessary exercises. Thanks to that, you will learn faster and more effectively than using other methods.
We wish you a lot of joy in discovering Olive's complicated adventures, as well as satisfaction from your progress in learning English.
M.