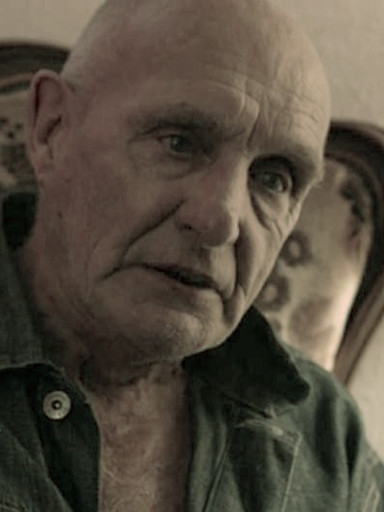 Allen Adams
Played by: Mac McKenna
Adams is a part time car mechanic, a full-time alcohol addict and … a murderer. Definitely not a man born under a lucky star.
In all fairness, he never meant to kill anyone, but was tricked into doing it by Robert Murray. It was Adams that cleverly damaged the car of Steven and Sophie Campbell, which led to their tragic demise. However, he had no idea this would happen – he thought he was merely helping Murray extort some insurance money.
Murray rewarded him quite handsomely afterwards, but made it clear that Adams would only live if he stayed quiet. Adams has never been an angel, but he isn't evil. The burden of the horrible secret has cast a shadow on his entire life. He started drinking and whatever relatives or friends he had, they have all turned their backs on him.
And, so this miserable, lonely person is busy drinking himself to death until one day David and Alfie pay him a visit.