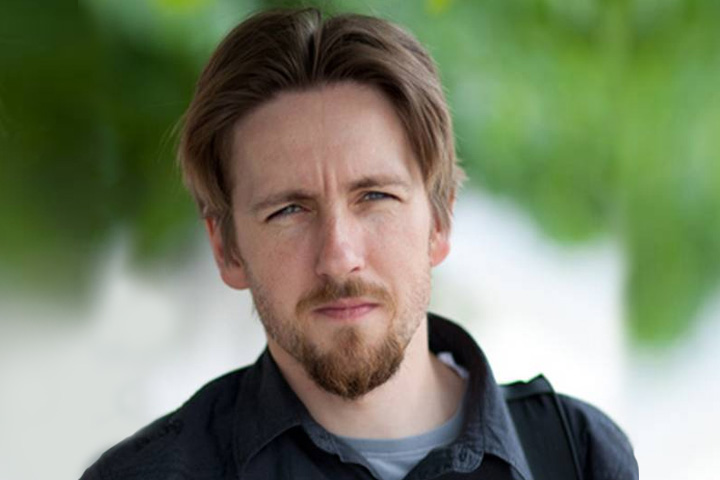 What impressions have you got from working on the grammar section of the course Olive Green?
Working on Olive Green was a nice surprise. Each exercise had to be functional but also firmly rooted within the film universe. In other words, the content of the exercises had to be related to the character's adventures. So, working on grammar exercises unexpectedly turned into telling stories about quite a large bunch of Olive Green characters.
What was your greatest challenge?
Personally, I'm not extremely fond of level C1, where some of the grammar problems seem rather artificial. However, I don't mind developing learning materials for it, especially that the most exciting aspect of the project turned out to be the storytelling. I had great fun while devising exercises based on Russian gangsters' meetings, an art thief's memories, or one of the character's mum's gossip. I'm an author and I'm very happy I had this opportunity.
You devised the grammar material for levels B2 and C1. Is teaching grammar to advanced learners a difficult task?
Yes, it tends to be difficult, mostly because people at this level are very much used to their own way of speaking a language and may not be too keen to learn new things. Their great assets are their fluency and freedom of expression, but those don't always coincide with absolute precision. So it may happen that a fluent speaker will notoriously make mistakes in quite basic constructions. He or she may even know those constructions and be aware of the mistakes, and still make them.
As a creator and an English teacher, how would you evaluate Olive Green?
In these days, when people are busy, overworked, and increasingly interested in multimedia, I think we've hit the jackpot.
Information about the creator
Marcin Mortka is a fantasy author and and English translator. A lover and promoter of RPG, he has penned many related articles in "Portal" and "Magia I Miecz". A trained tour guide (with a narrow specialisation: Iceland), he' also teaches English and Norwegian.