Yet another proof that we're not the only ones to consider Olive Green a unique product came from Berlin: during ONLINE EDUCA, the largest international conference about technology assisted learning in the world, opinions on Olive Green were unanimously positive. SuperMemo World's stand was visited by e-learning experts from all over the world, from Chile, Argentina, and Columbia, to Spain, Great Britain, Sweden, Denmark, Czech Republic, Finland, Russia, Egypt, Morocco, UAE, and Lebanon, to Taiwan, China, and Japan.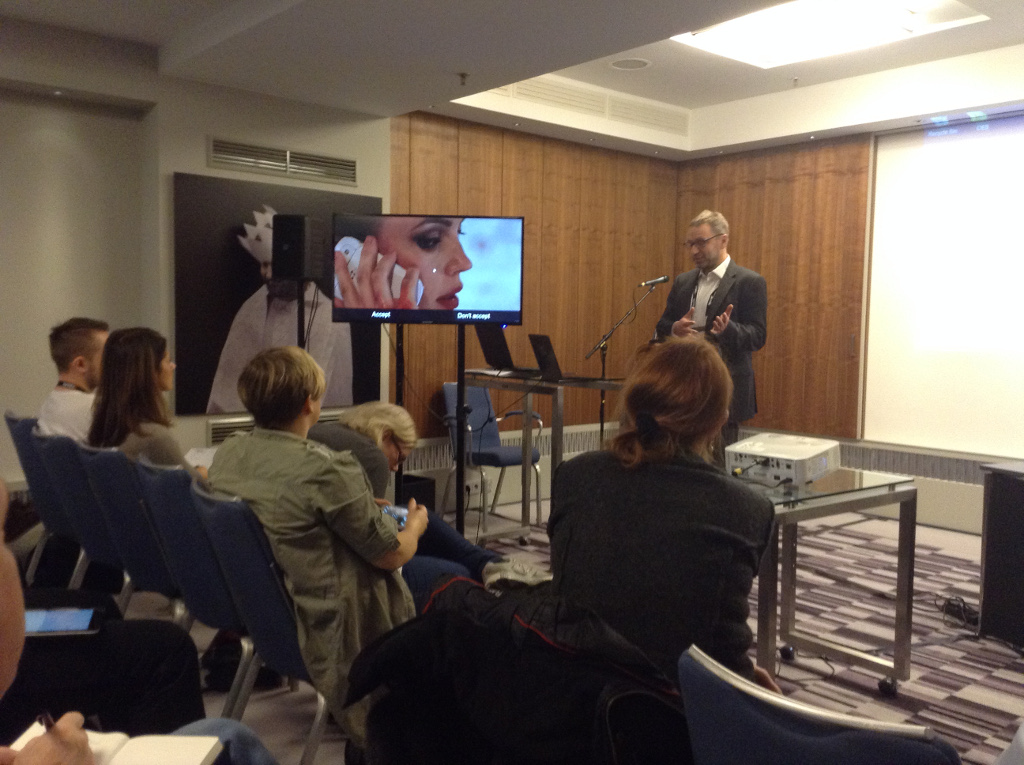 From the very first words, people expressed their admiration at the colossal workload involved in the development of our project, their surprise that such a good quality product was made in Poland, and their best wishes for the future sales; some even offered cooperation straight away. We're planning to use these new contacts well!
Here's a video that sums up impressions from the conference:
We presented Olive Green during the conference session VIDEO EDUCA: Lights, Camera, Engage Learners… Without a doubt, our presentation "Olive Green: The First Interactive Feature Film Designed to Teach English – from Idea to Implementation" made the best impression on the audience, and engaged them the most.
We'll see you in Berlin next year – perhaps with new film-based language courses?
M.