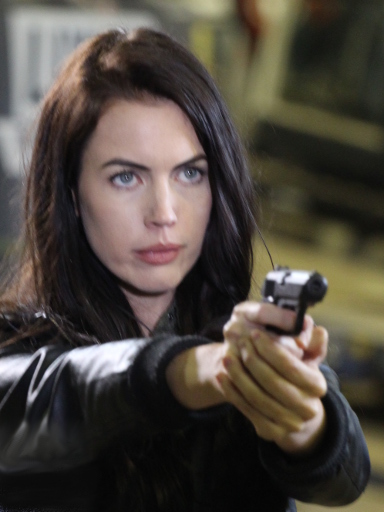 Olive Green (wiek: 26 lat)
Aktorka: Charlotte Beckett
Olive Green to wybitna złodziejka dzieł sztuki, działająca na międzynarodową skalę. Miała bardzo trudne dzieciństwo; dorastała w jednej z najbiedniejszych dzielnic Nowego Jorku, w udręczonej rodzinie meksykańskiego pochodzenia. Matka Olive była porządną, pracowitą kobietą, ojciec dziewczyny natomiast był drobnym złodziejaszkiem bez krzty szczęścia. Nauczył Olive wiele o swoim zawodzie zanim został zastrzelony podczas spapranego włamania. Jego tragiczna śmierć odcisnęła głębokie piętno na życiu Olive.
Olive była niezmiernie utalentowaną nastolatką, choć już w szkole miewała problemy w prawem. Pomimo swej reputacji dostała stypendium w college'u, studia znudziły jej się jednak i zrezygnowała. Wtedy zdała sobie sprawę, co jest jej przeznaczeniem.
Przeprowadziła się do Europy w poszukiwaniu okazji do zdobycia nowych doświadczeń i podszlifowania umiejętności. W Londynie zwróciła uwagę pana Cloutiera, rzekomo znanego kupca dzieł sztuki, w istocie zaś organizatora głośnych kradzieży. Cloutier prędko dostrzegł jej potencjał, wziął ją pod swoje skrzydła i sporo zainwestował w wyszkolenie Olive.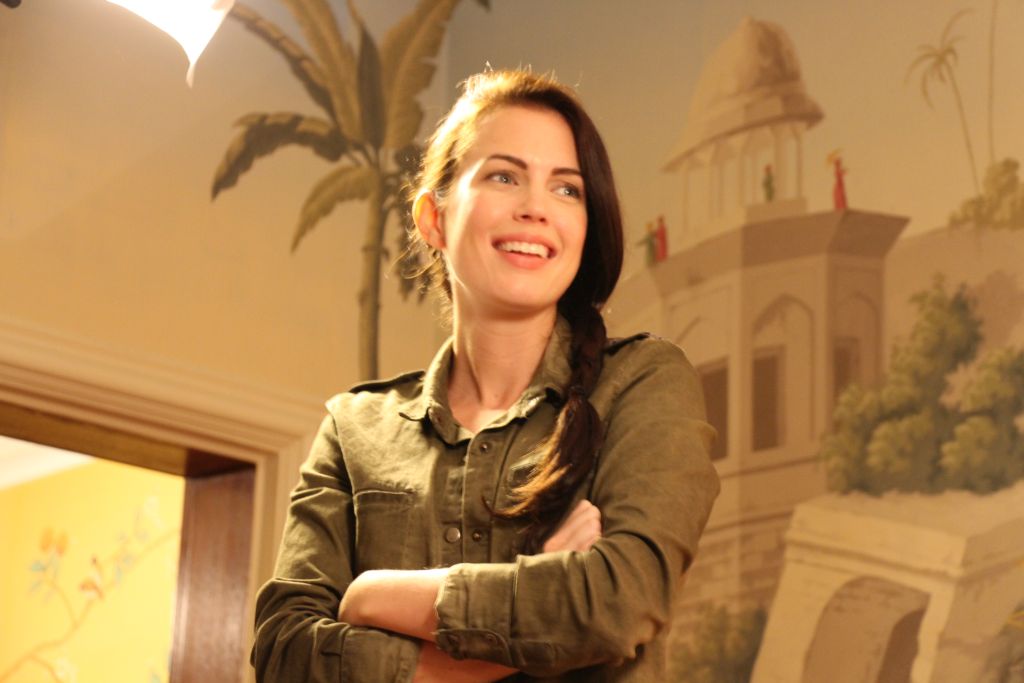 Kolejne kilka lat Olive spędziła na usługach Cloutiera, póki nie zrozumiała, że niczego więcej nie jest on jej w stanie nauczyć. Rzuciła pracę i od tego czasu wyrobiła sobie markę jednej z najlepszych specjalistek na rynku, pracując jako wolny strzelec po obu stronach Atlantyku.
Niedawny konflikt z byłym klientem – bezwzględnym i potężnym gangsterem nazwiskiem Kirsch – nie pozostawia jej wyboru i Olive musi opuścić Stany Zjednoczone. Z chęcią przyjmuje więc zlecenie od tajemniczego brytyjskiego klienta, który chce, by ukradła pewien obraz. Cóż, Olive nie ma pojęcia, w co się pakuje!
Olive jest szalenie inteligentna i ma ironiczne poczucie humoru. Jest bardzo zwinna i silniejsza niż by się mogło wydawać. Dorastając w biednej, niebezpiecznej dzielnicy, stała się bezwzględna w bijatykach ulicznych. Do tego doszły jeszcze lata treningów samoobrony. Olive mówi po angielsku, hiszpańsku, w miarę po francusku i w kilku innych językach.
Wydaje się cyniczna, ale kieruje się surowymi zasadami moralnymi. Czy jest zatem dobrą czy złą osobą? Cóż, to zależy, jak na to spojrzeć.
Wywiad z Charlotte Beckett